Up to 15% improved fuel economy
Save money with RaceChip and protect the environment
Fuel consumption per 100 km
Fuel costs after 30,000 km (1)
Original
51 MPG
2,920 GBP

60 MPG
2,482 MPG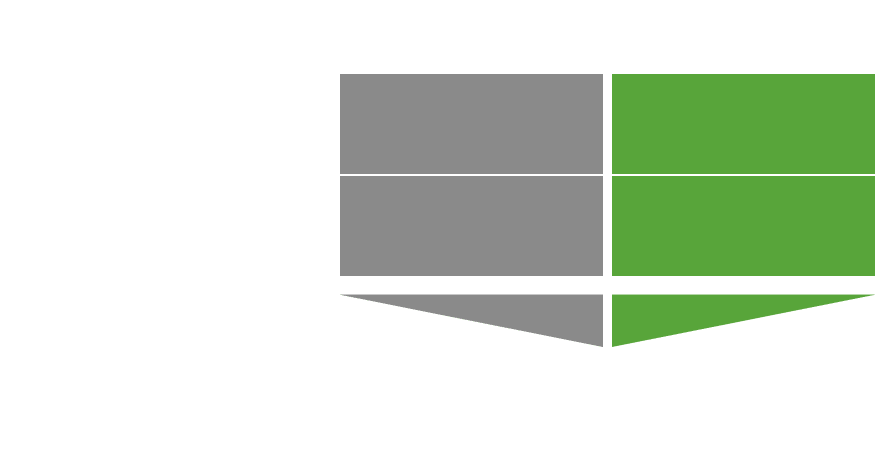 With appropriate driving habits, you can increase fuel economy by up to 20% when using RaceChip. This means an investment in our chip tuning products pays off quickly. Our products are designed to reduce fuel consumption. Enjoy the power boost when pushing the accelerator and save fuel and money while driving in lower gears.
Configure your vehicle now and save money.
Shop
(1) The results above are based on an VW Passat Variant 2.0 TDI SCR DSG (since 09/20) with 110 kW. A diesel price of 1.82 GBP per litre was used to calculate the fuel costs.
Optimising torque – the way to go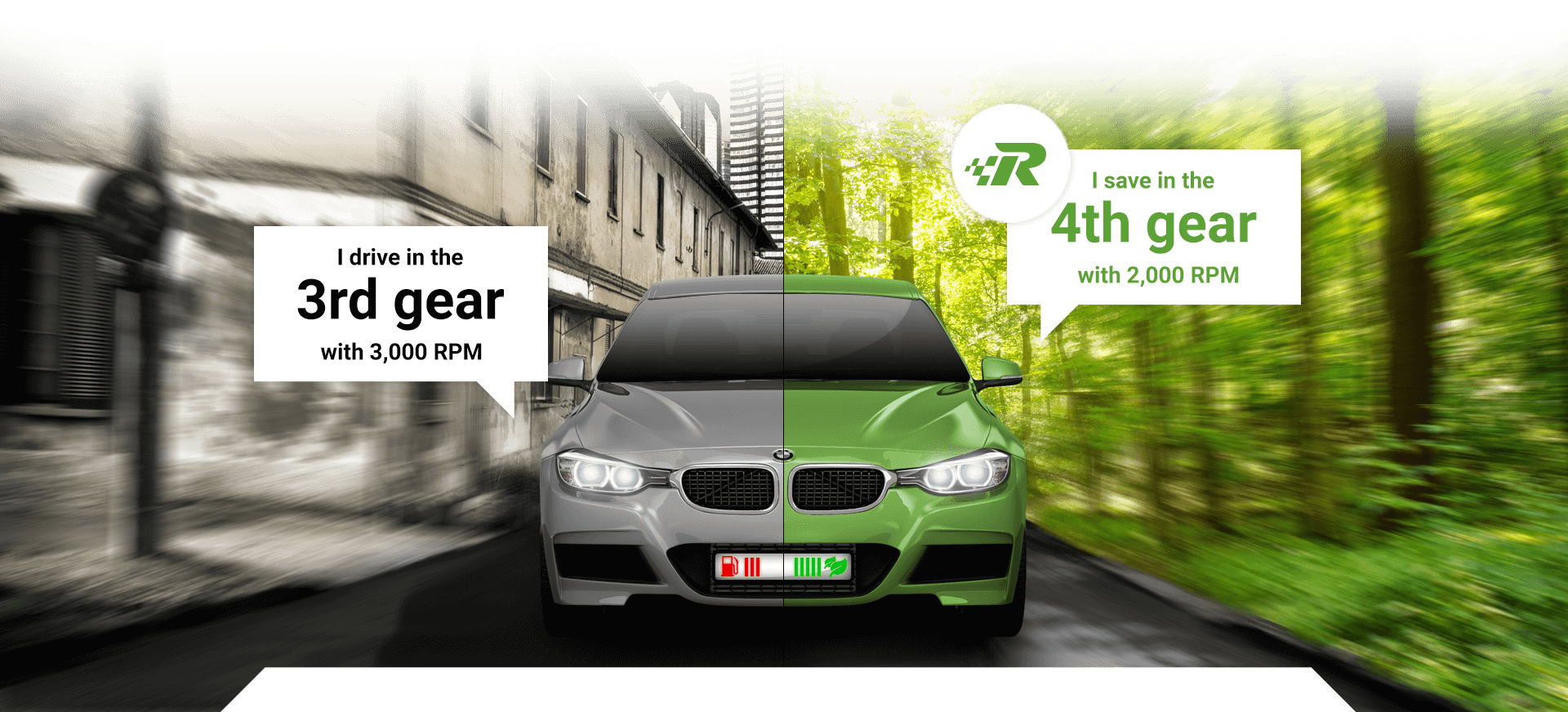 Lower average RPM = lower fuel consumption
Put simply, an engine's fuel consumption depends primarily on two factors:

One relevant factor is the engine's cubic capacity. Or in other words, the size and number of cylinders, which are filled with fuel during the injection phase. The other determining factor is the frequency (=RPM) at which the cylinders are filled with fuel. Driving with a lower average RPM, in other words in higher gears, improves your fuel economy. That's the secret of our fuel-saving technology.
Modern automatic transmissions upshift, when after changing the gear a minimum torque at a certain RPM is reached. In doing so, they automatically attempt to drive in the highest possible gear in order to keep fuel consumption low. I the case of manual transmissions the driver intuitively shifts to a higher gear.

Exactly this combination of present torque at a certain RPM is the secret to better fuel economy with RaceChip.

With RaceChip Chiptuning, the available torque in the relevant RPM range – primarily the middle RPM range in which cars are normally driven – is increased, which allows for earlier gear changes and overall less shifting, which lowers your car's fuel consumption.

Our optimisation software not only results in driving with less shifting by increasing the torque; it also increases the efficiency of the fuel injection and, as a result, combustion as well. This additionally reduces fuel consumption.

With appropriate driving habits, you can save up to one litre of fuel per 100 kilometres with our technology. Our torque optimisation helps you to save money through better fuel economy without adversely affecting your driving pleasure.
SHOW MORE
The right driving habits for maximum fuel economy
A few tips to save fuel
Your fuel economy depends considerably on your driving habits.
If you continue to drive as usual after installing RaceChip (and you don't always drive pedal to the metal), you will quickly notice that you are saving fuel. In addition to chip tuning from RaceChip, following tips help you tap into the most fuel saving potential.
You won't sacrifice any driving pleasure just because you're driving in a more efficient gear.

Many people automatically assume fuel-efficient driving is the opposite of pleasurable driving, but lucky for us, they're completely wrong. Experts even recommend accelerating swiftly to the desired speed and then maintain it with a lower RPM in higher gears.

Drive anticipatory

Take your foot off the accelerator when you see a red light or slow cars ahead and stay in the current gear. You'll slow your car without putting the brakes on. This allows you save fuel, as a rolling car requires no petrol. In this way, you'll also dramatically reduce the maintenance intervals of your brakes.

Put your car on a diet

Unnecessary baggage, usually in the trunk, negatively affects the total weight of your car as well as its aerodynamics (in case of external mounting). As a rule of thumb 100kg extra weight induce 0.5l more fuel consumption per 100 kilometres. Cleaning out your car really does improve your fuel economy!
Higher performance combined with fuel savings.
You'll benefit from both. No compromises.

+

30%
Up to +30%
power and torque
+

20%
Up to +20%
MPG
This element contains data from YouTube. You can block the embedding of such content on our privacy page.
With RaceChip Chiptuning you don't have to choose between better performance or better fuel economy. RaceChip lets you have both. Benefit from improved performance as well as an increased mileage by using our sophisticated tuning chips.